About the IJveer XI:
The IJveer XI is a Dutch monument and holds historical value, built in 1923 it has a passenger capacity of 120 peope. The IJveer is particularly popular for company events, family reunions, birthdays, parties, receptions and weddings. The name IJveer XI refers to the big water in between North and South Amsterdam called the "IJ" and veer means ferry.
Layout of the boat
The IJveer XI is equipped with all required facilities such as a classic bar, a beautiful salon, a sun deck, and toilets. She is a classic, cosy vessel breathing the authentic atmosphere of passed times of over a century ago. Whilst sailing you can enjoy the view from the large sundeck. Aside from sailing through the canals of historical Amsterdam the IJveer XI can sail all Dutch inland waters. Tour destinations include Ouderkerk aan de Amstel, the Dutch island fortress "Pampus", the historical castle "Muiderslot" or Haarlem, all within short reach of her point of embarkation being right in Amsterdam city center.
Questions or interested in this boat?
For more information, please contact us by e-mail: info@ham-tours.nl or call: +316 - 30002018.
For prices and details of the boat please click here.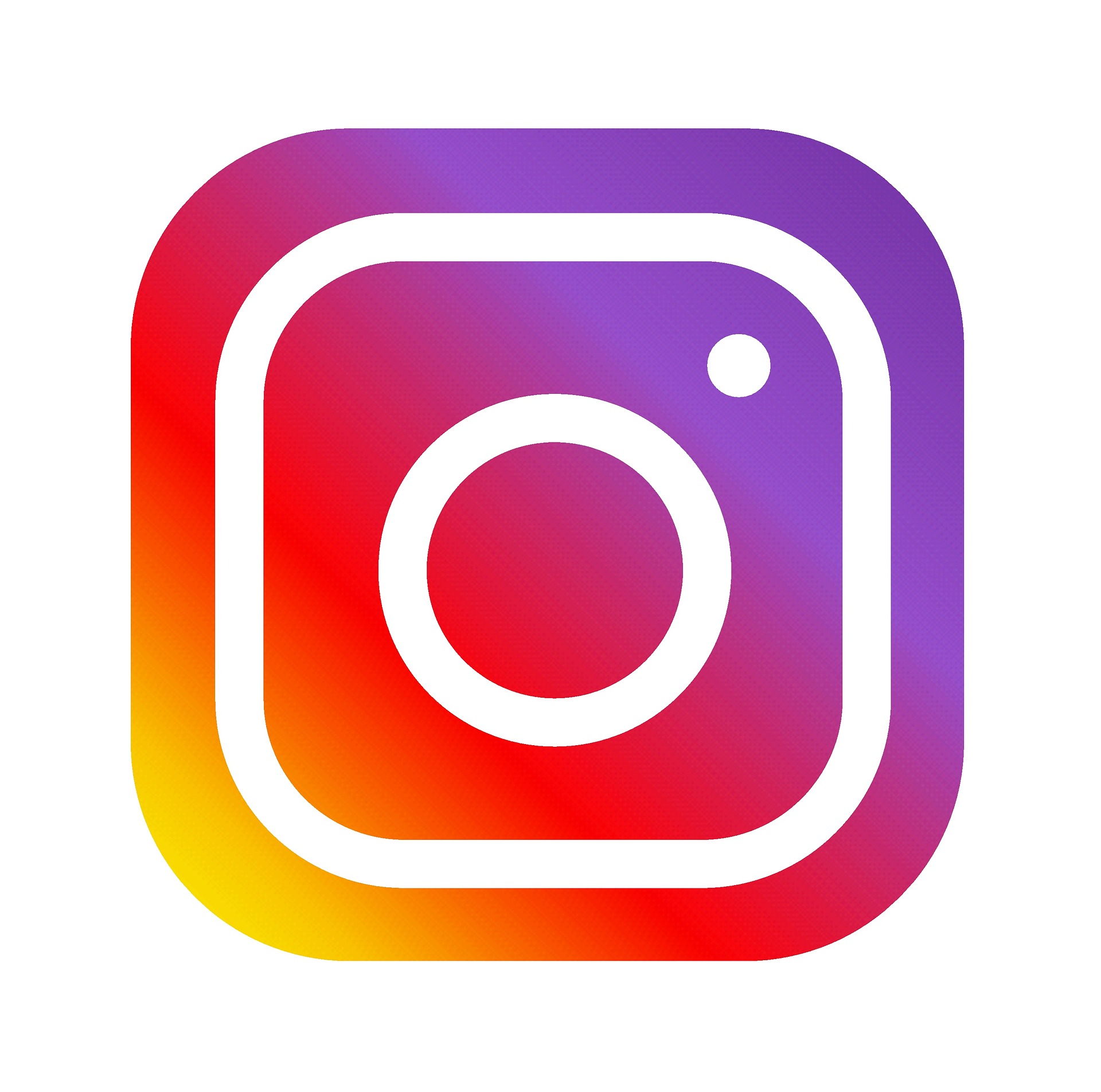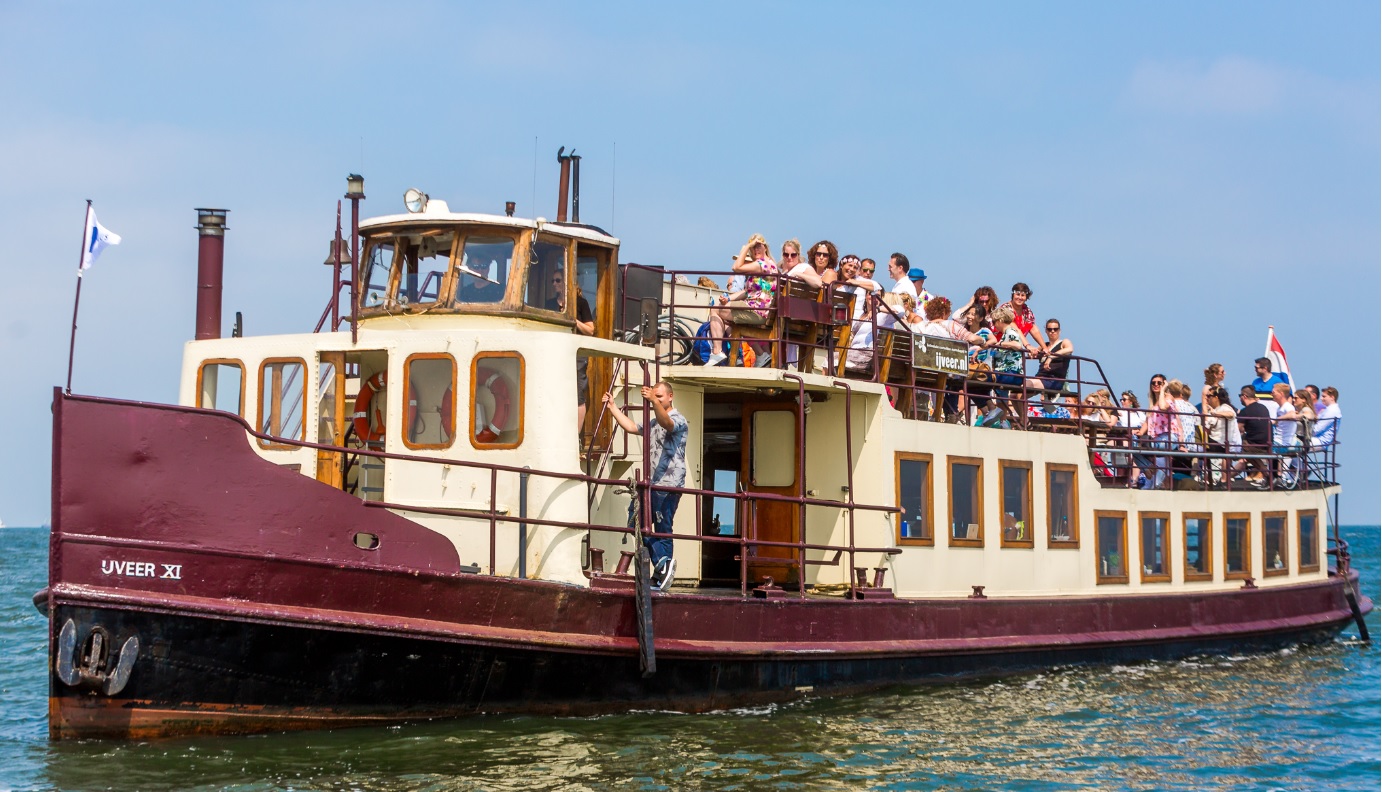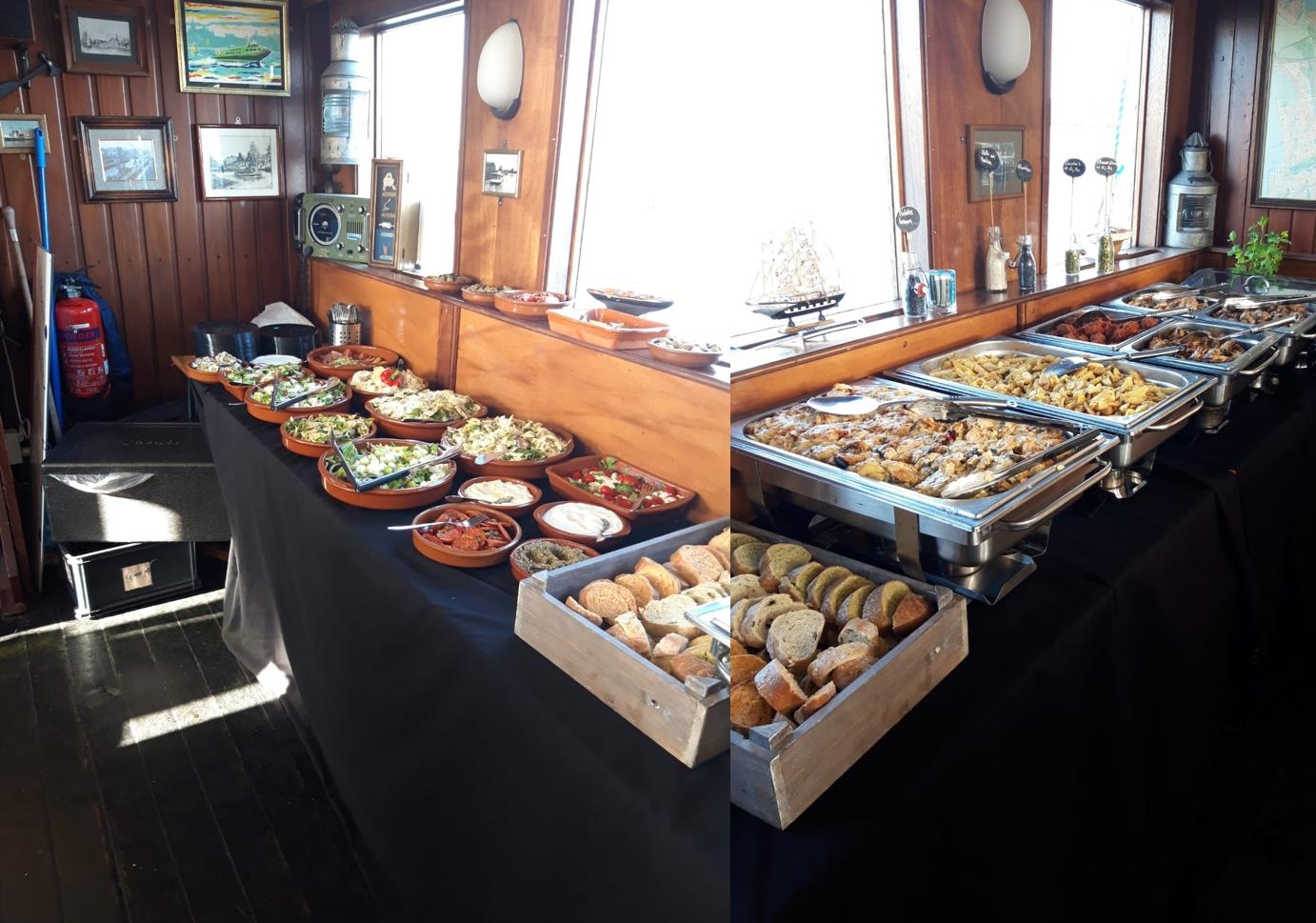 IJveer XI 120 personen
De historische IJveer XI uit 1923 is geschikt voor 120 personen. IJ-veer XI wordt met name ingezet voor bedrijfsuitjes, reunie, verjaardagen, feesten, recepties en bruiloften.
Indeling IJveer
Het schip is volledig voorzien van alle faciliteiten. De IJveer XI is inzetbaar op alle binnenwateren van Nederland en de IJveer XI is geschikt om door Amsterdam te varen.
Het is mogelijk vaartochten te houden richting Ouderkerk a/d Amstel, Pampus, Muiderslot of Haarlem.

Neem gerust contact op over onze uitgebreide catering mogelijkheden. Barbecue aan boord is mogelijk ook kunt u zelf voor uw catering zorgen.
Aanvraag doen?
Voor meer informatie kunt u contact opnemen via de mail: info@ham-tours.nl of bellen naar +316 -30002018.
Klik hier voor de tarieven / details van de IJveer XI.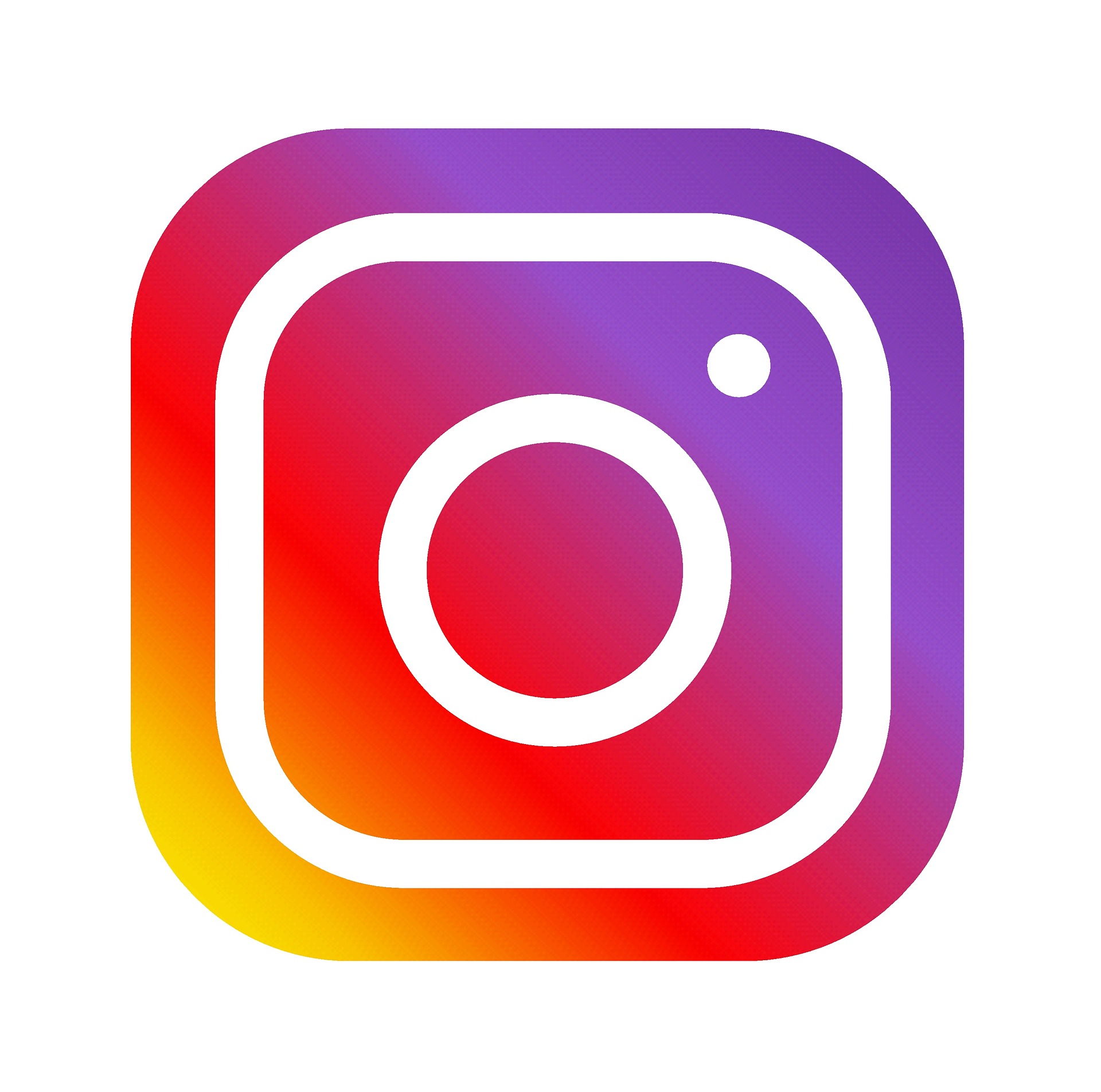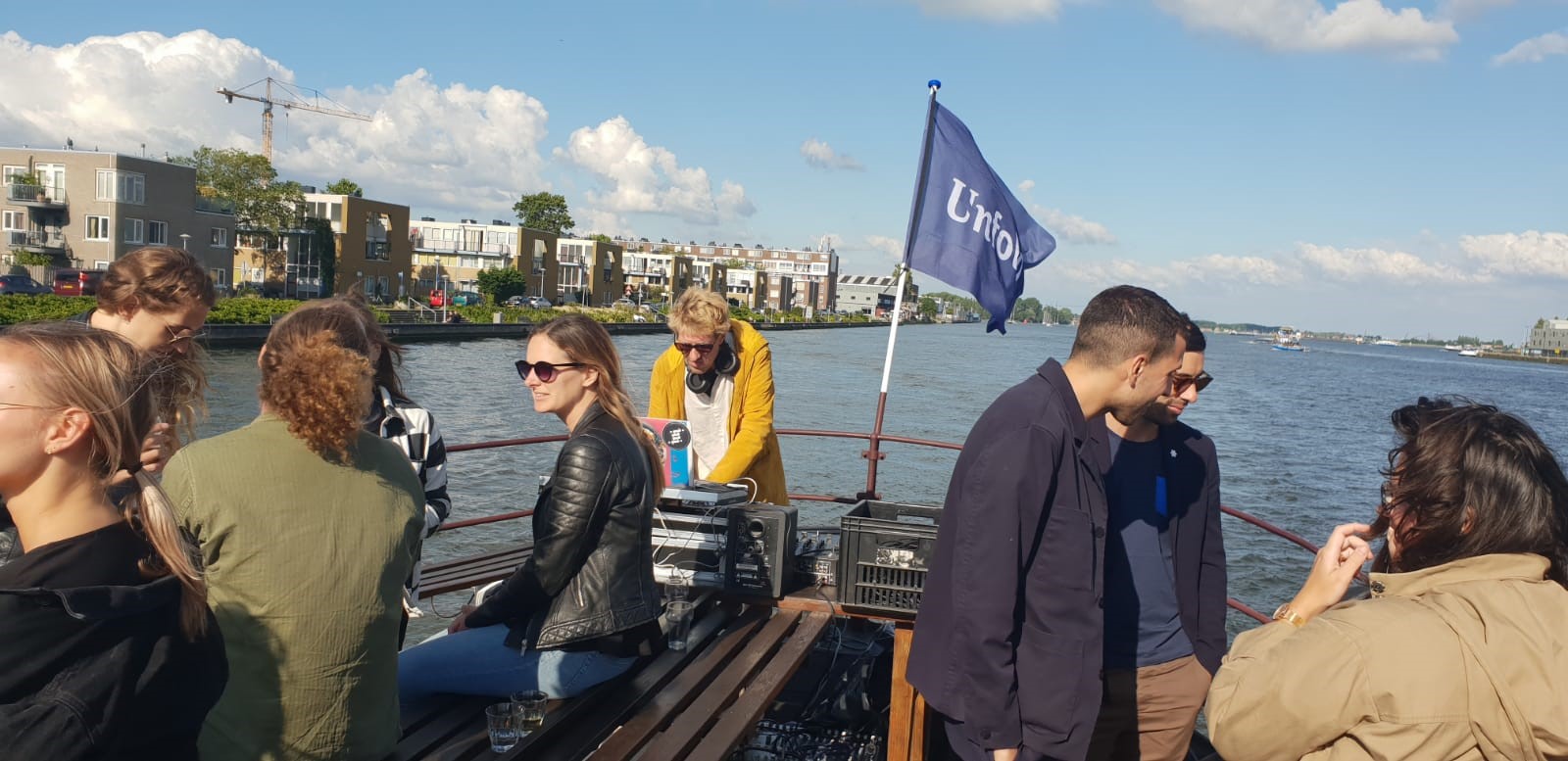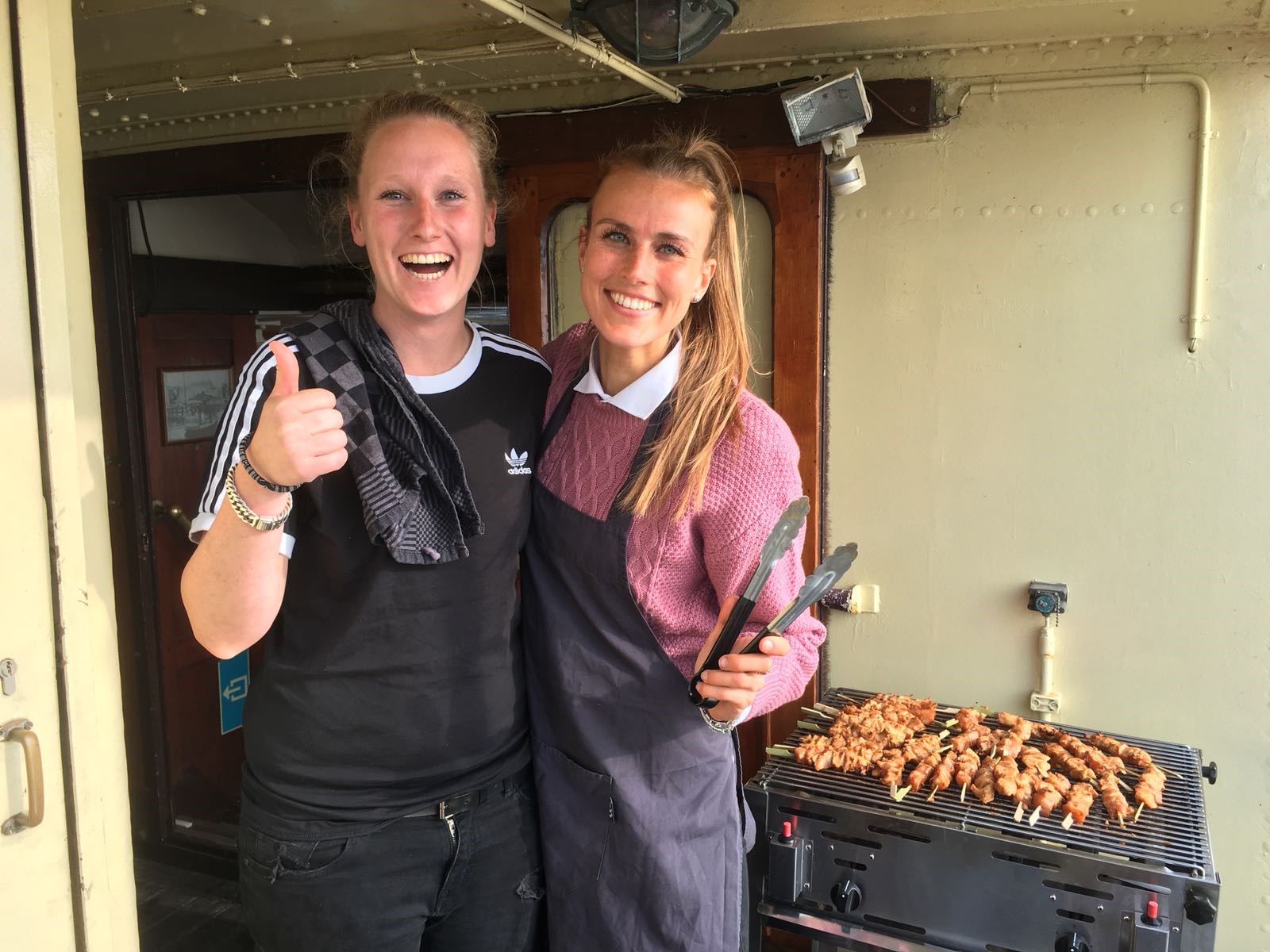 IJ- Fähre XI bis 120 Personen
Die historische IJ- Fähre XI aus dem Jahre 1923 eignet sich hervorragend für Feste bis 120 Personen und wird bevorzugt eingesetzt bei Betriebsfeiern, Wiedersehens-festen, Geburtstagen, alle Feiern, Treffen, sowie Hochzeiten.
Einrichtung und Ausstattung der IJ- Fähre:
Das Schiff ist mit allem Nötigen für Feiern ausgestattet und daher einsetzbar auf allen holländischen Binnengewässern. Auch eignet sich die Fähre ideal, um die Innenstadt von Amsterdam zu erkunden.
Fahrten Richtung Ouderkerk an der Amstel, Insel Pampus, Muider Schloss oder Haarlem bieten sich an.
Sie können gerne Kontakt zu uns aufnehmen und wir informieren Sie gerne über die Möglichkeiten einer Verpflegung (Catering)an Bord. Grillpartys währen der Fahrt ist kein Problem. Sie können die Verpflegung auch gerne selbst übernehmen.
Buchen + Infos:
Für weitere Infos und Buchungen wenden Sie sich gerne an uns via e-Mail: info@ham-tours.nl oder Sie rufen uns direkt an: 0031-6-30002018
Erfahren sie hier alle Preise und weitere Details über die IJ- Fähre XI