About the Vita Nova:
The Vita Nova is our biggest boat offering tours up to 44 people. Like all our boats the Vita Nova has a private mooring right at Amsterdam center at the Oosterdock. The boat is ideal for families, school trips and groups of friends.
Layout of this boat:
The salon is large and full of light because of the big windows offering a great view at the water or the city you visit. In this salon the breakfast and lunch are served. On the upper deck are 4 one person rooms. And in the lower deck there are 20 two-person rooms. On the upper deck one bathroom and shower are available whilst on the lower deck there are 2 showers and three toilets. The very large sundeck at the top of the boat offers for a beautiful view of the area you tour accompanied with a drink or snack.
Questions or interested in this boat?
For more information, please contact us by e-mail: info@ham-tours.nl or call: +316 - 30002018.
For prices and details of the boat please click here.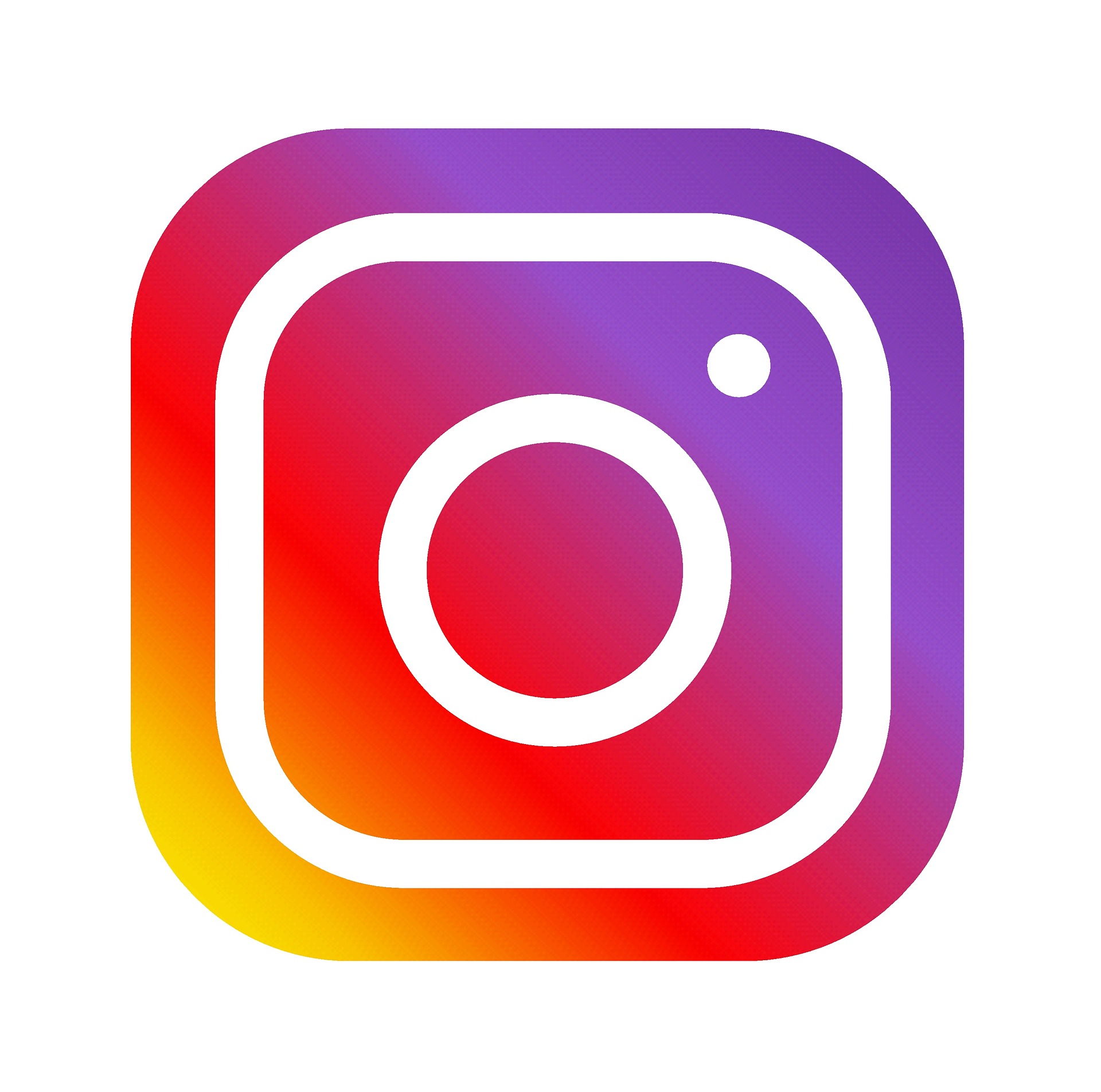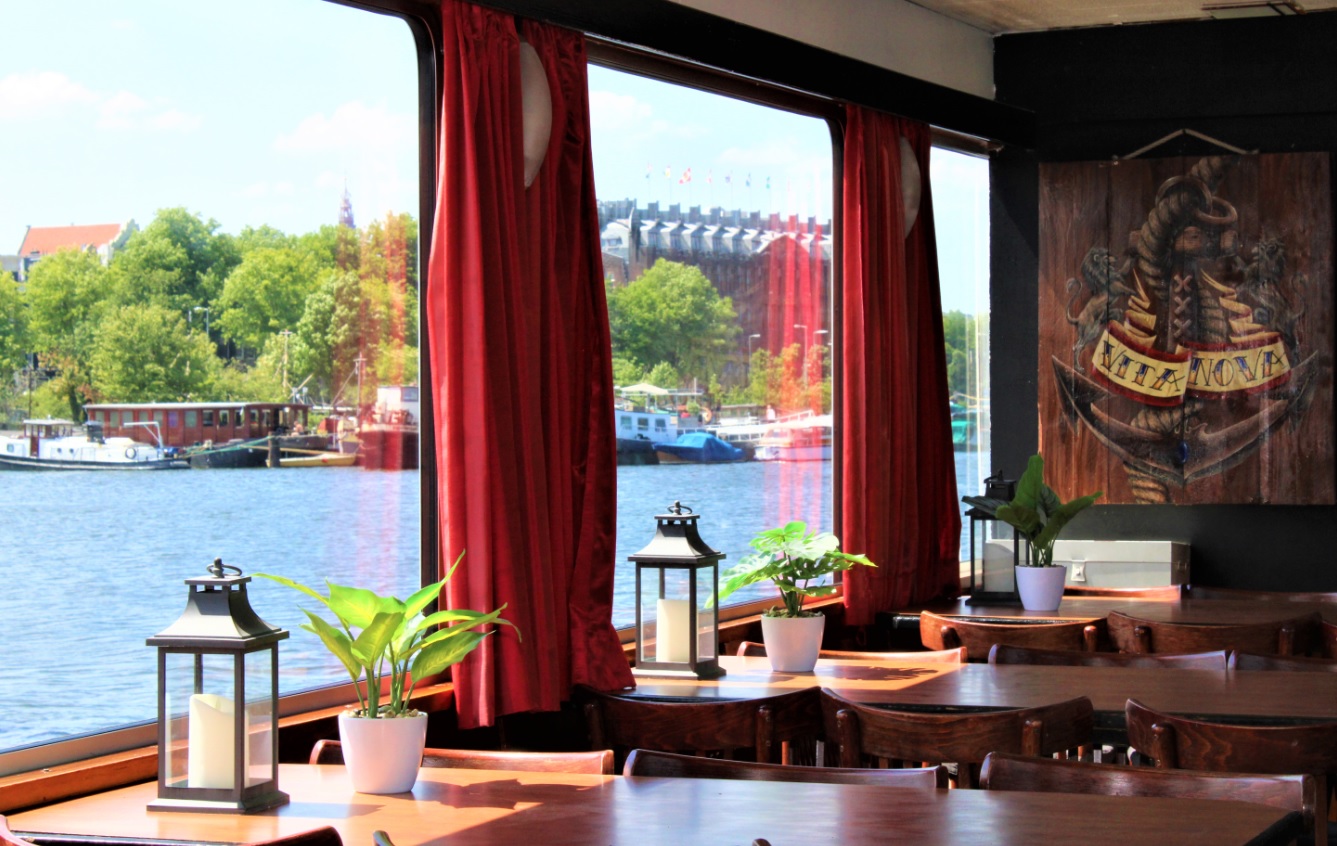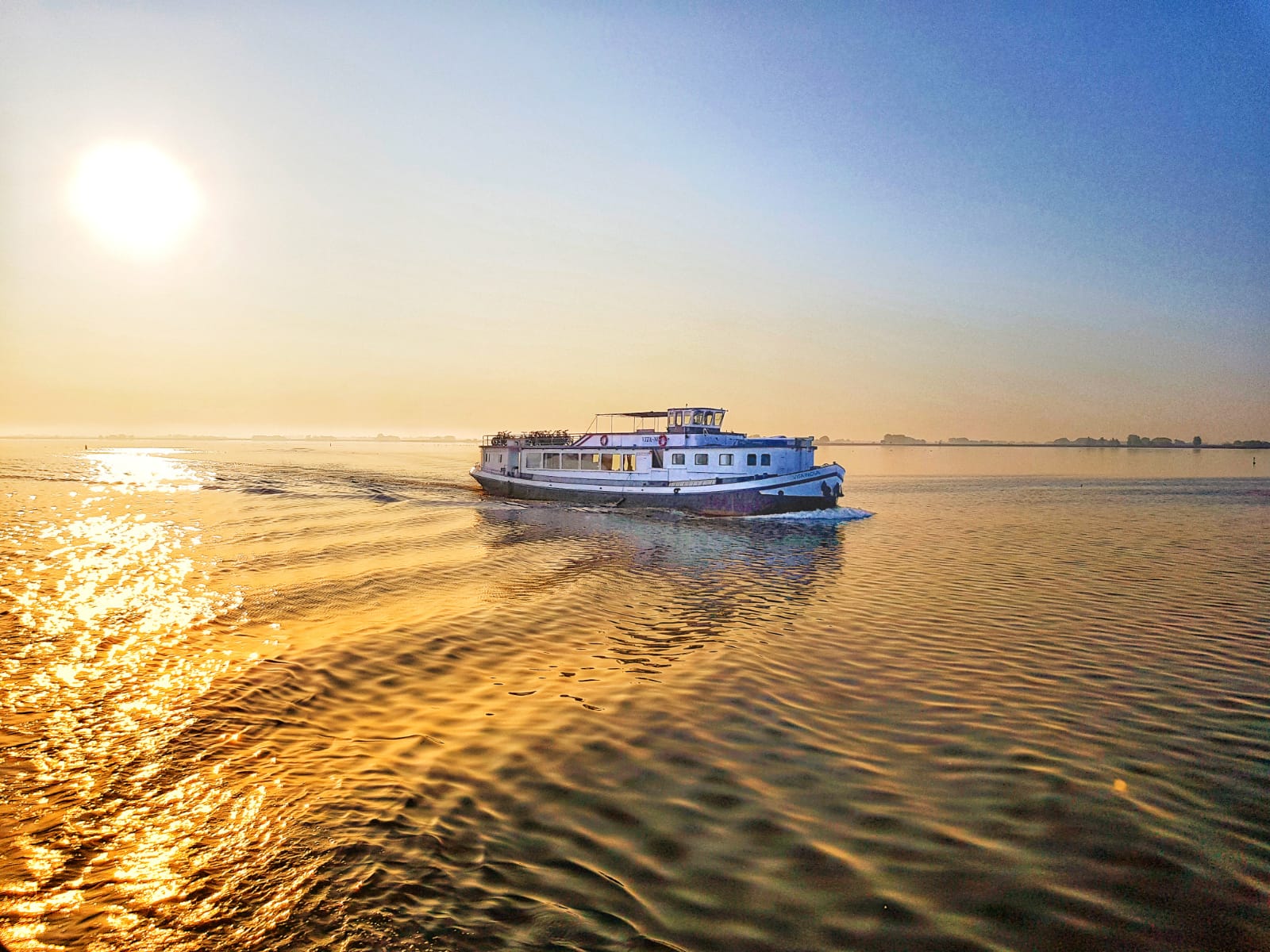 Vita Nova 44 personen
Met de Vita Nova kunt u een mooie vaartocht maken met een groep van 44 personen. De Vita Nova is een grote ruime boot ideaal voor schoolgroepen of vriendengroepen.
Indeling Vita Nova
In de hal achter de salon bevinden er kamers en beneden bevinden er nog meer kamers. De Vita Nova heeft twintig tweepersoonskamers met stapelbed, wasbakje, kast, verwarming en een raampje. De vier andere kamers zijn eenpersoonskamers met een bed, wastafel, kast, verwarming en raam.
Boven bevindt zich een douche en toilet en beneden zijn er twee douches en drie toiletten. Verder heeft de Vita Nova een mooi ruim dakterras waar u kunt zitten tijdens de vaarreis of lekker kan nagenieten van het avond zonnetje met een fris, koffie of drankje erbij.
Aanvraag doen?
Voor meer informatie kunt u contact opnemen via de mail: info@ham-tours.nl of bellen naar +316 -30002018.
Klik hier voor de tarieven / details van de Vita Nova.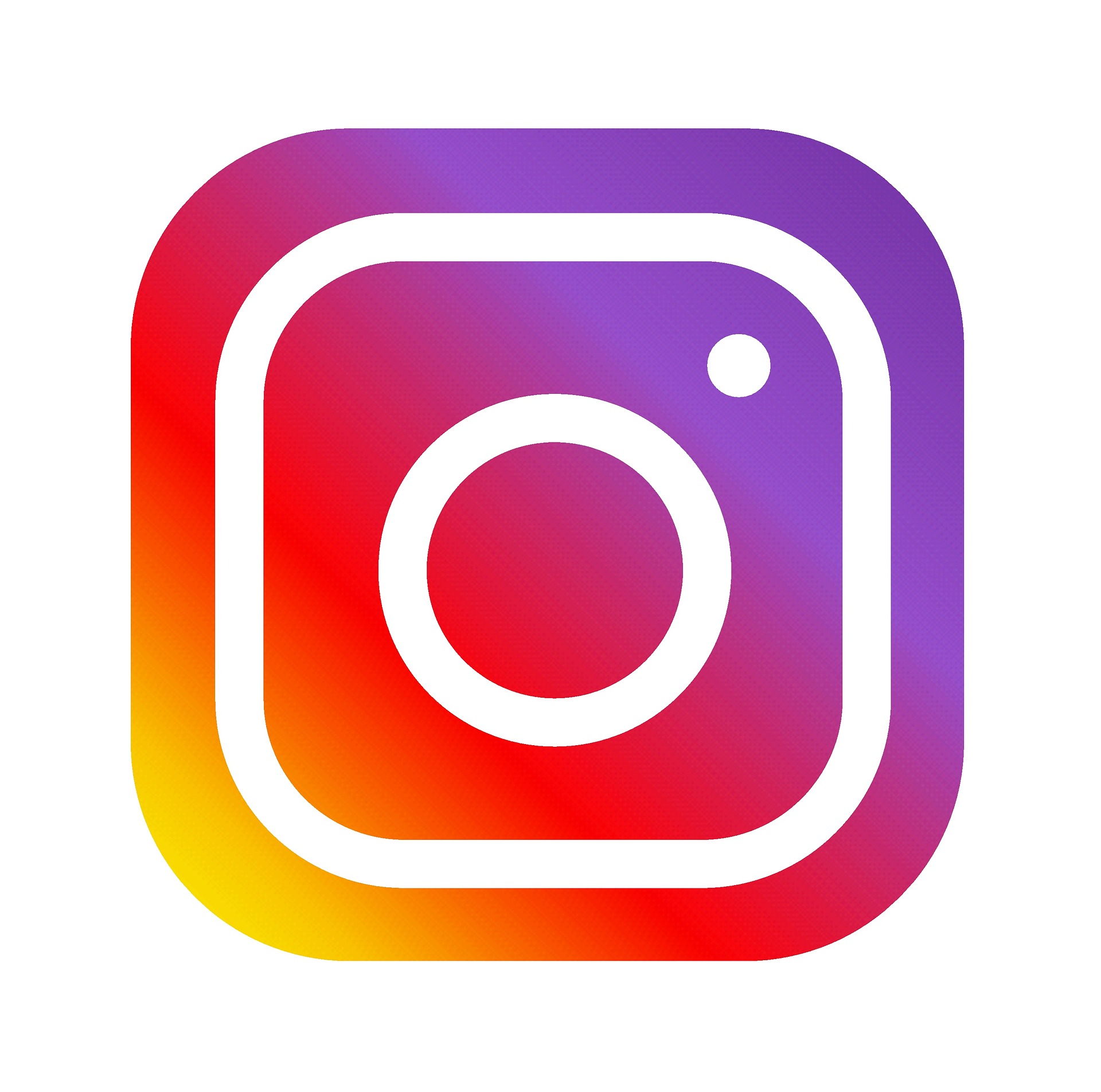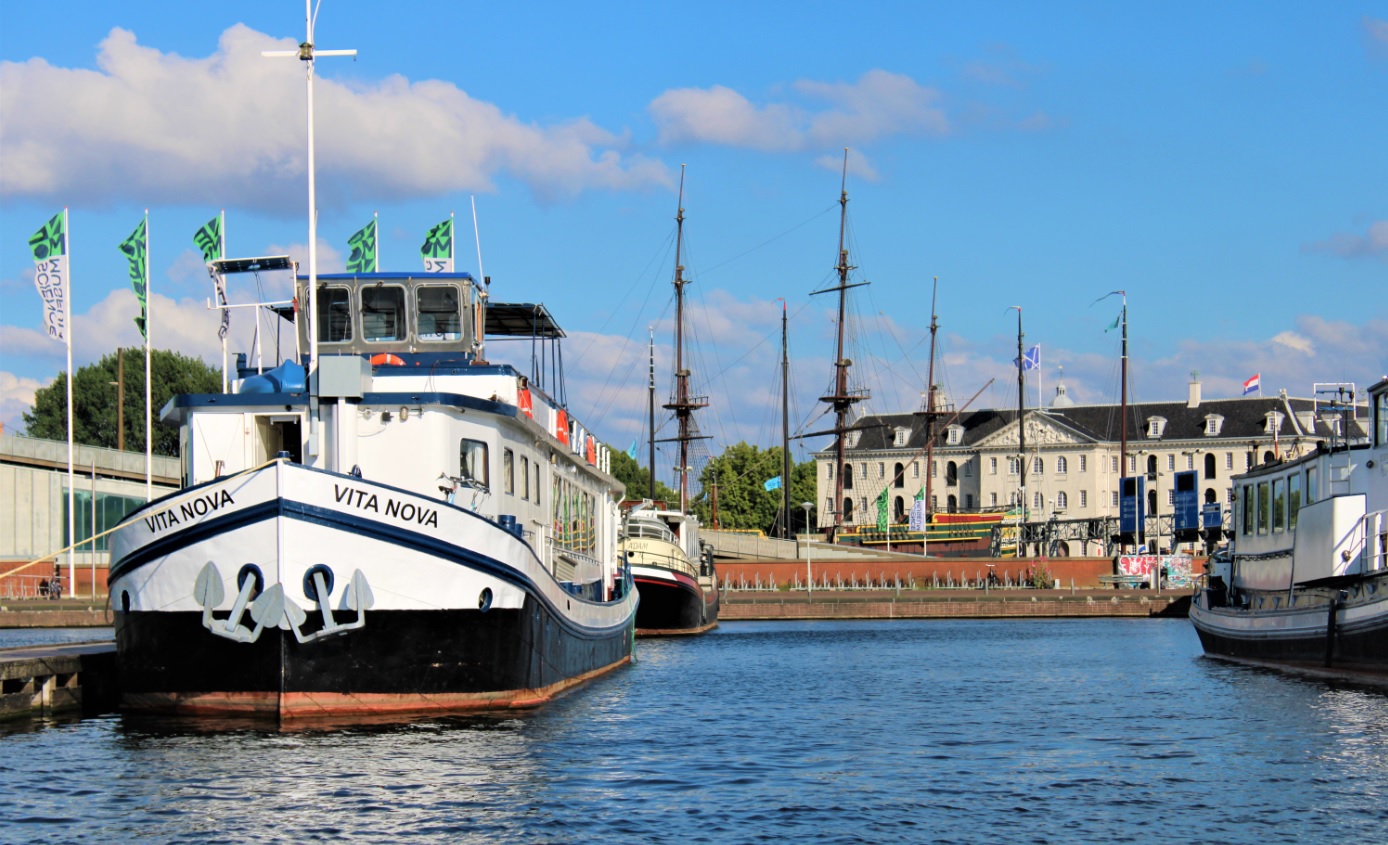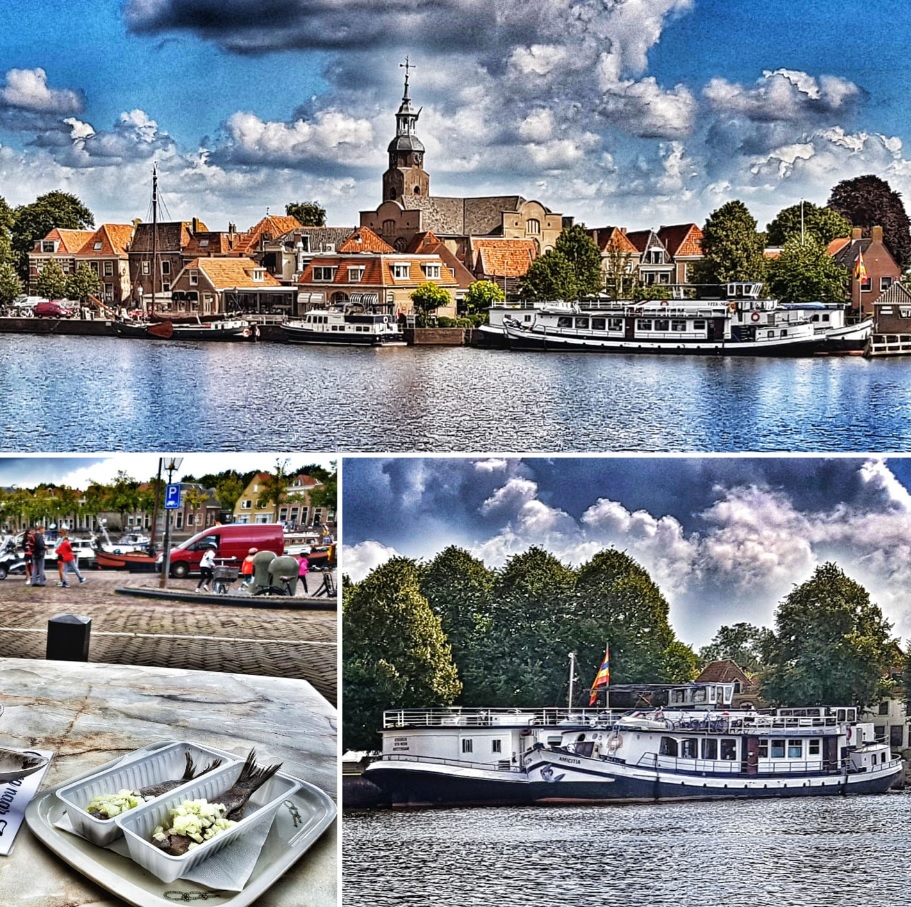 Vita- Nova 44 Personen
Mit der Vita- Nova machen Sie wunderschöne Schiffsfahrten mit Gruppen bis zu 44 Personen. Daher eignet sich das Schiff ideal für Schul-, Vereins- und Freundesgruppen.
Einteilung der Vita- Nova.
Hinter dem Salon und unten sind die Kabinen angeordnet. Insgesamt beherbergt das Schiff 20 Doppelkabinen mit Stock-
betten, Schränkchen, Waschbecken, Heizung und einem kleinen Fenster. Die vier anderen Kabinen sind Einzelkabinen, ausgestattet, auch mit einem Bett, Wachbecken, Heizung, Schränkchen und einem Fenster.
Oben befindet sich eine Dusche und eine Toilette und unten finden Sie zwei weitere Duschen und drei Toiletten. Weiterhin ist die Vita- Nova mit einer sehr großen Dachterrasse ausgestattet, auf der man wundervoll sitzen und während der Fahrt die Sonne genießen kann.
Buchen + Infos:
Für weitere Infos und Buchungen wenden Sie sich gerne an uns via e-Mail: info@ham-tours.nl oder Sie rufen uns direkt an: 0031-6-30002018
Klicken Sie hier um die Tarife u. weitere Details einzusehen.